Wolper's MoveWell program promotes a healthy and active lifestyle for all members of the community.
Wolper's MoveWell Program offers a range of community exercise classes tailored to specific conditions including chronic diseases, falls and balance management, chronic fatigue management, Parkinson's Disease, diabetes, arthritis, osteoporosis and musculoskeletal conditions. Classes offered include aqua exercise, general strengthening, balance and falls prevention and Parkinson's classes.
Classes are of approximately 45 minutes duration and are lead by either accredited exercise physiologists or physiotherapists in small group settings. MoveWell classes are open to all individuals. A GP medical clearance may be required.
All classes run for 45 minutes and are supervised by an exercise physiologist or physiotherapist
Participants are required to complete a medical clearance form prior to commencing class. Please click here for the form.
Participants are also required to sign the Movewell Terms & Conditions form. Please click here for the form.
For further information and to book your classes contact Wolper's MoveWell administration team on 02 8324 2296  or email movewell@wolper.com.au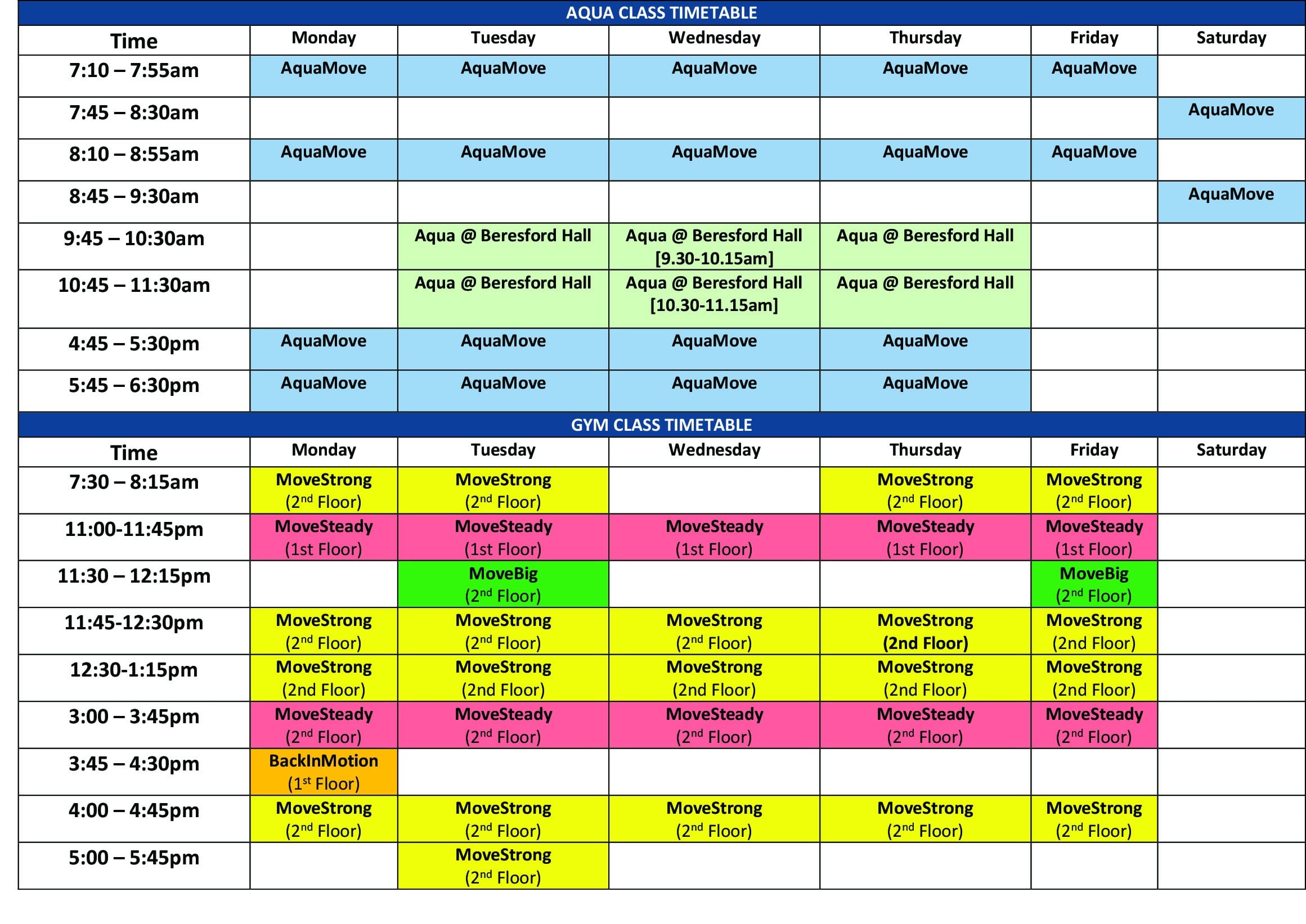 MoveWell class descriptions:
MoveStrong – Strengthening and Conditioning
Suitable for community participants that are independent and looking to improve strength, flexibility and fitness. Class is conducted in a circuit format using exercise machines and free weights to strength whole body and improve fitness.
BackInMotion – Core stability and spinal health Class
Specifically designed for people with chronic lower back pain to target strength, functional movement and flexibility. Exercises aim to improve spinal health and overall body awareness.
MoveSteady – Falls and Balance Class
Class is suitable for community participants who are independent or use a walking stick/frame. Exercises focus on balance, leg strength and posture to reduce the use of aid and prevent falls.
MoveBig – For people diagnosed with Parkinson's disease
This circuit class is based on the LSVT Big protocol and focuses on high amplitude, big movements in order to improve strength, balance and confidence.
MoveWell Aqua class description
AquaMove
Classes focus on increasing and maintaining body strength, flexibility and function via water-based exercise which supports the body and reduces impact on joints.
To help you keep active while you are at home, Wolper's exercise physiologists and physiotherapists have recorded a series of workouts which will take you through a series of easy-to-do yet effective exercises.
MoveWell at Home with Darsh and Jess – Video 1
MoveWell at Home – workout for aqua class participants – Video 1
MoveWell at Home with Darsh and Jess – Video 2
MoveWell Class Fees – from 1st July 2023
Full: $30 per class ($360 Term)
Concession: $26 per class ($312 Term)
2023 Gym and Aqua Term Dates:
Term 1  Monday 9 Jan – Thursday 6 April (13 weeks)
Term 2  Monday 11 April – Saturday 1 July (12 weeks)
Term 3  Monday 3 July – Saturday 23 September (12 weeks)
Term 4  Monday 25 September – Saturday 16 December (12 weeks)
Fees must be paid before the commencement of term