Wolper is host to a close-knit community of employees who are committed to providing the best in patient care. We are non-denominational in our hiring policies.
The hospital is a 54-bed facility providing medical care, rehabilitation services and palliative care.
We are close to public transport, with ample free parking in the surrounding streets. Our small size and the high quality of our services and staff make us an employer of choice. Our staff are given the time to get to know patients and their families and make a real difference in their lives. Many of our employees have been with us for over 20 years, thanks to our pleasant and professional environment.
Light refreshments and uniforms are provided free of charge to the staff.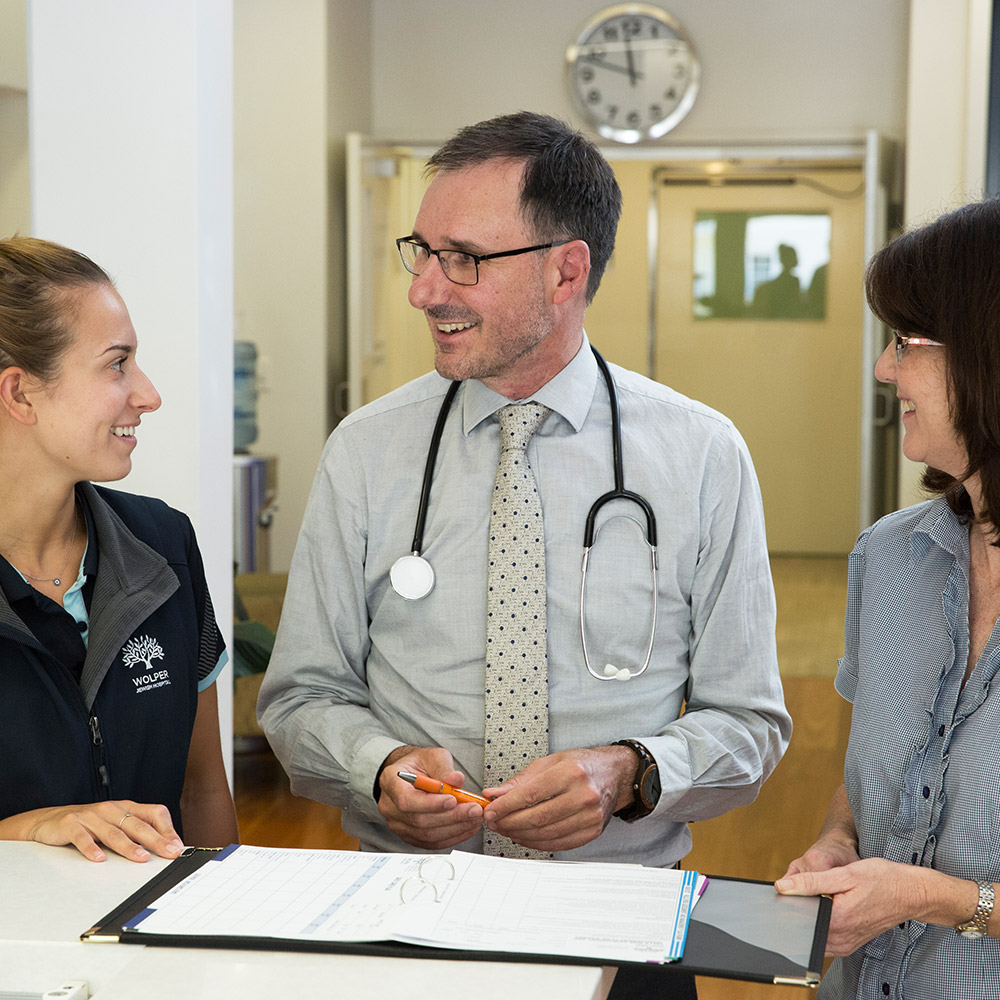 Position details:
Part-time: minimum 16 hours per week
The Role:
The Executive Assistant will:
Assist with human resource functions and database management.
Assist with preparation for meetings and minute taking.
Manage mail outs to Members and other relationship databases.
Organise hospital functions.
Ability to multi-task, meet deadlines and work under pressure in a busy environment
Demonstrate high standard of accuracy and attention to detail
Must be computer literate and experienced in Microsoft Word and Excel
Excellent communication and telephone skills with a positive friendly manner
Previous experience in a communal organisation highly regarded.
Previous hospital experience will be well regarded.
Minimum 16 hours per week.
Benefits:
Uniforms provided.
Salary packaging.
Friendly working environment.
Only Suitable Candidates Will be Contacted for an Interview
For further enquiries contact Tina Boger, Wolper Director of Nursing on 02 9328 6077.
To apply, please forward your resume with covering letter to tinaboger@wolper.com.au
Applications close Wednesday 28th February, 2018
Wolper Jewish Hospital is currently seeking expressions of interest for the part-time position of Accountant/Finance Officer involving one fixed day per week with additional hours around budget, audit preparation and ad hoc projects. A competitive salary will be offered to the successful candidate commensurate with experience and qualifications.
Position details:
Part-time
The Role:
The position reports directly to the CEO and will encompass the following duties:
Preparation of monthly financial reports
Preparation of KPI and other ad hoc reports
Preparation of statutory taxation-related returns
Preparation of annual budgets and reporting thereon
Accounting for investments and maintenance of investment records
Overseeing day-to-day accounts processes (receivables, payables, payroll)
Assistance with cash flow management
Preparation of annual accounts for audit and liaising with external auditors
Accounting degree and CPA or CA qualifications
Strong general accounting background including tax compliance
At least 10 years proven local experience in senior accounting roles
High level of computer literacy and experience with accounting-related software packages including MYOB and advanced Excel spreadsheet skills
High level of numeracy and accuracy
Ability to work in a team environment with key management personnel, board members and external auditors
Experience within the not-for-profit and/or private hospital sectors will be highly regarded
Prior experience in a communal organisation desirable
Only Suitable Candidates Will be Contacted for an Interview
For further enquiries contact John Tucker, Wolper CEO on 02 9328 6077 or forward your resume with covering letter to johntucker@wolper.com.au
Applications close Wednesday 28th February, 2018
Morning and afternoon shifts of 4.5 – 8 hours available
This job involves the daily operations of our kosher Hospital kitchens. Your duties will be to provide meal services to patients and active kitchen duties including plating, tray set up, cleaning and washing.
Essential criteria:
Command of verbal and written English
Ability to work in a sole position within our demanding food service team
Ability to drive a motorised vehicle (Burlodge Cart) with directional steering
Food Handlers qualifications
Working knowledge of NSW FOOD Safety for Vulnerable People
Current hospital catering experience (experience in aged care will not be considered)
To apply please forward your letter of application, CV, criminal reference check and evidence of eligibility to work in Australia to
Judy Amzalak, Food Services Manager via email to judyamzalak@wolper.com.au
Only suitable candidates will be contacted for an interview.
Keen to work with our team?
Feel free to submit your resume and we will keep your details on file for future positions.