Wolper is host to a close-knit community of employees who are committed to providing the best in patient care. We are non-denominational in our hiring policies.
The hospital is a 54-bed facility providing medical care, rehabilitation services and palliative care.
We are close to public transport, with ample free parking in the surrounding streets. Our small size and the high quality of our services and staff make us an employer of choice. Our staff are given the time to get to know patients and their families and make a real difference in their lives. Many of our employees have been with us for over 20 years, thanks to our pleasant and professional environment.
Light refreshments and uniforms are provided free of charge to the staff.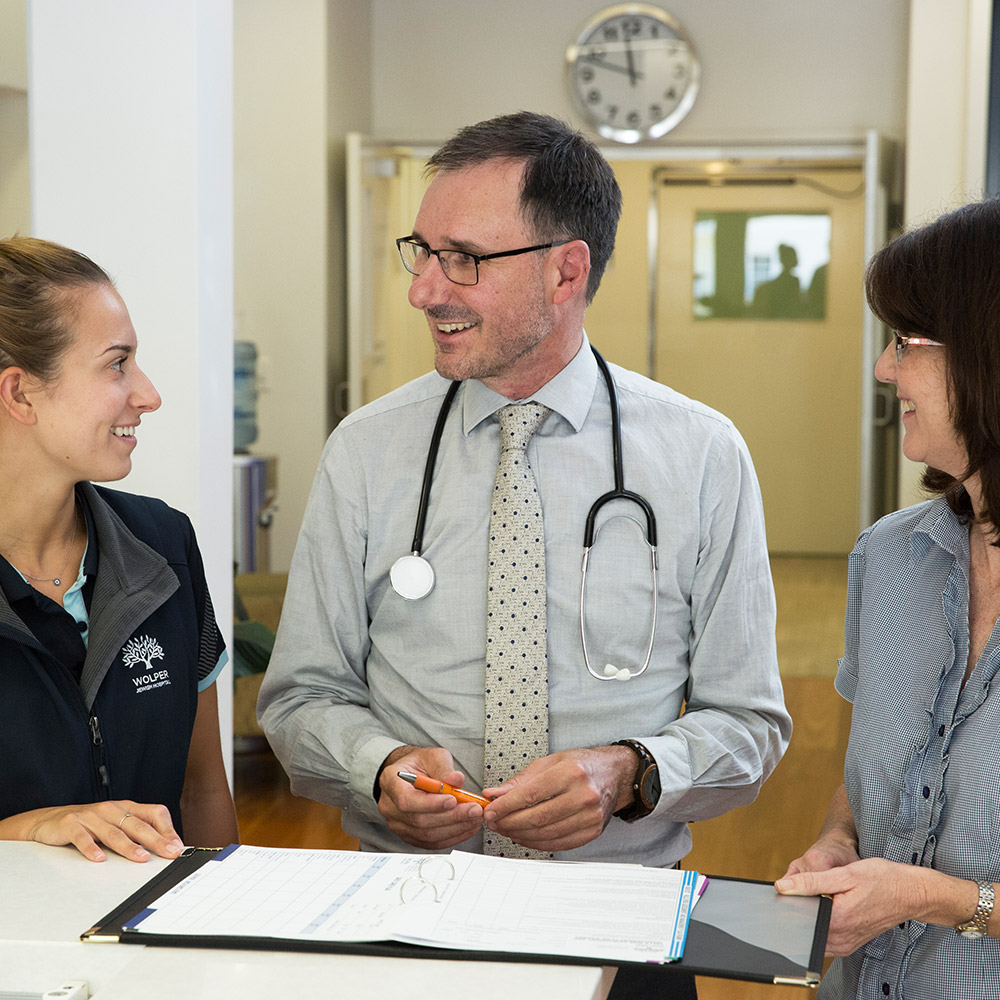 Registered Nurses
We are looking for experienced Registered Nurses (RNs) to join our friendly and supportive team. We have a full time Monday to Friday morning/afternoon shift permanent position and a Monday to Thursday night duty position available on our medical and palliative care ward.
The medical/palliative ward cares for 22 patients requiring either medical and/or palliative care. Our medical patients are mostly older receiving short-stay rehabilitative care following an acute medical/surgical issue. This service is run by Geriatricians who specialise in rehabilitation who are supported by a full multidisciplinary team.
The RNs are responsible for the delivery of quality, efficient and effective person-centred care as part of a larger multidisciplinary team. Our RNs provide appropriate supervision and/or mentoring for other nursing staff, including delegation of care to Enrolled Nurses and Assistants in Nursing staff according to their competence and within their scope of practice. The RN will need to be able to respond effectively to any emergency situations and/or changing status of the patient.
For more information about our hospital and services, please visit https://wolper.com.au/
Essential Criteria:
Registration as a RN with the Australian Health Practitioners Regulation Agency (AHPRA)
A minimum of 2 years recent experience in an Australian hospital setting
High level of communication, interpersonal and customer service skills
Demonstrated effective time management skills and ability to prioritise competing workloads
Commitment to professional development
Experience in medical and/or rehabilitation nursing
Only Suitable Applicants Who Meet Essential Criteria Will be Contacted
Please note that to apply for this position you must be an Australian Citizen, a Permanent Resident or be able to independently and legally live and work in Australia.  Visa sponsorship is not available.
It is a condition of employment with Wolper Jewish Hospital that all staff provide a satisfactory Police Check and acceptable evidence of protection against specified infectious diseases.
CONTACT DETAILS                   
Andrew Driehuis
Manager Medical Ward
Phone: 02 8324 2291
Keen to work with our team?
Feel free to submit your resume and we will keep your details on file for future positions.